Mining Essentials Print and Digital (10 User)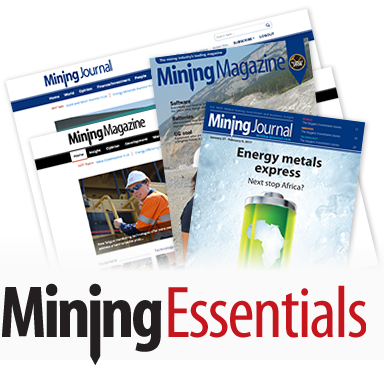 For a more holistic view of the mining industry opt for a Mining Essentials package (Mining Journal + Mining Magazine).
Mining Journal packs news, exclusive interviews, surveys, opinions from various experts and the industry's best columnists, market trend data, financial information and news of business development opportunities into the industry's best website and easy-to-read journal.
These elements make Mining Journal an indispensable information source for any mining professional, and investor.
You receive:
10 user web access to Mining-Journal.com
10 user tablet access to the Mining Journal app
2 x print copy of Mining Journal delivered to you every issue
Mining Magazine provides in-depth, technical insight into all operational aspects of mining. It is designed to inform and assist mine management with decisions on extraction techniques and technologies, as well as issues affecting their workforce, logistics and supply chains.
You receive:
10 user web access to to MiningMagazine.com
10 user tablet access to the Mining Magazine app
5 x print copies of Mining Magazine delivered to you every issue