Project Pipeline Handbook - 2019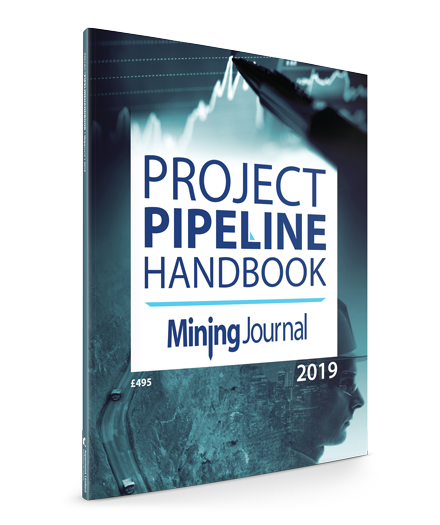 The Project Pipeline Handbook 2019 presents the methodology behind the database of development projects, critically assesses mature, pre-production investment opportunities as a direct result of investor demand, and shares a cross-section of assets from within our growing universe of coverage.
The robust and in-depth methodology developed by MJI has resulted in a comprehensive and detailed shortlist of the most promising projects in the market today. Looking at six key project metrics from economics, jurisdiction, geology and engineering on the basis of investor relevance and like-for-like comparisons, Mining Journal Intelligence has founded a transparent and consistent data-set that is fundamental to investment decision making.
Discover what's inside the Project Pipeline Handbook 2019:
Precious Metals: Presents forecasts for three prominent commodities across precious metals, including gold, silver and PGMs, followed by an in-depth look at 14 of the most promising development assets in this grouping, with gold the featured commodity in each of the asset profiles.
Base Metals: Begins with an outlook and price forecast for three key commodities: copper, zinc and tin, before turning attention to development assets across the three metals that offer the most potential as assessed by MJI.
Battery Metals: Dives into the respective outlooks for four battery metals: lithium, cobalt, graphite and nickel. We then proceed to explore the current, leading projects across these commodities, with vanadium also making an appearance.
Other Metals: A melange of commodities of huge importance to investors. We look at the forecast for potash, uranium, iron ore, and both thermal and metallurgical coal. The remainder focuses on assets across three of these commodities plus a borates asset that leads the database ratings.
Purchase your copy today!
(Your copy of the printed report will be sent in the mail as soon we receive the order)
Alternatively, subscribe to Mining Journal Premium (HERE) to receive full access to Mining Journal, the Mining Journal Project Pipeline Handbook plus four more quarterly research reports (Risk, METS, Leadership and Global Finance) each year!!