Mining Journal Premium, Digital-only (5 Users)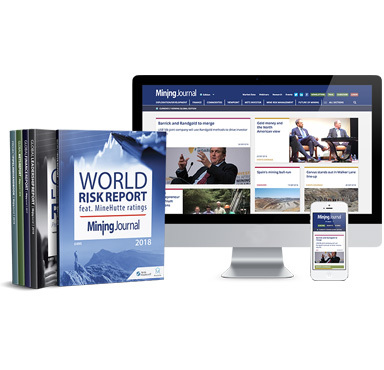 Mining Journal Premium Print and Digital subscription delivers the industry's news source online or through the app digital edition.
You receive:
Online access to Mining-Journal.com with dedicated coverage across all key mining sectors (x5)
Daily morning, global, and Americas focused newsletters
The industry's most insightful investment columns
Exclusive interviews and reports from all key industry events
Comprehensive site visit reports from the most exciting mining projects
Independent company/project reports
Market-leading insights into the technology and services investment spaces
Data-rich country and state reports providing a snapshot of a regions' investment appeal
5 annual reports (valued at £695 each) produced by Mining Journal's Intelligence division, centred on the most relevant discussion points in the mining sector: Risk, Finance, Leadership,METS and Projects.
From
£40

per user, per month.